College & Career Readiness
Career development is a process just like learning to walk and talk. The stages of career development overlap and are ongoing throughout one's lifetime. This year we are focusing on College and Career Readiness in April. We are giving extra emphasis to the Science, Technology, Engineering, and Mathematics (STEM) Career Cluster. There are 16 Career Clusters in all.
Your children's skills and abilities will be their most valuable asset throughout their lives. Understanding what skills and abilities they have and what skills and abilities they need to reach their dreams is an important component of your children's career development. As a parent, you can help your children learn about skills and abilities. You can help them develop a vocabulary of skill words. "I am honest, reliable, and organized. I can use the computer. I work well with others and in groups. I have a high attention to detail." Understanding that they have skills, and that these skills are valued by others, contributes to self-esteem and motivation.
What kinds of skills should my child develop?
During school years, your children are developing employability skills as they learn individual responsibility, self-esteem, sociability, self-management, and integrity. They are also building basic skills required for functioning in any work situation including reading, writing, mathematics, speaking, and listening, thinking creatively, making decisions, solving problems, reasoning, personal management, teamwork, communication, and problem solving. You can help your children develop these skills by turning daily activities into opportunities for learning. By focusing on the importance of these skills, you also teach that all work is important, necessary, and valuable.
Why is it important to focus on STEM?
We want our students to be able to inquire, think, investigate, and innovate. STEM skills are in high demand in every field. Innovation is the key to developing new products and processes that sustain our economy. A common list of skills our workforce needs includes these:
– Problem-solving
– Innovative thinking
– Communications
– Productive teamwork
– Generating multiple ideas
– Decision-making
During April point out people you know who work in STEM careers and if possible have them talk about their work with your child. We will be inviting parents that work in STEM Careers to school to talk to our students. One of the best way to explore future careers is to interact with a person currently doing that occupation.
Students also need to know there are many options for education and training after high school. Many STEM careers do not require a degree from a 4-year college but they are well-paying and in high demand. Others do require college and advanced degrees. Our goal is for all our students to plan on some further education and training beyond high school so they can have a successful career.
Children who are good at making and keeping friends use positive social skills. Parents and school staff help children learn positive social skills by guiding
them as young children, being positive examples for children to follow, and providing opportunities for play where children can practice their skills. Key social
skills that help with friendships include cooperation, communication, empathy, emotional control and responsibility.
All children go through friendship conflicts. Even usually popular children experience rejection sometimes. When this happens children's confidence may be affected. They may blame themselves or others.
Beliefs about the reasons for the friendship conflicts they experience affect the ways that children react. Some kinds of thinking are more helpful than others for
managing the conflicts children have with friends.
For example, if a child has asked to join in a game with others and told "No", it is very beneficial for children when an adult helps them solve friendship conflicts by encouraging resilient, cooperative attitudes. Rather than simply blaming the other children the adult may say
something like, "What else can you do? Are there other children who might be interested in playing a game?"
Observe your child to determine what negative social behaviors your child uses too often and the positive social behaviors they could use more.
Little things like smiles, looking at the person, knowing names and using a confident, friendly voice can make a big difference when making friends. Being able to better control negative emotions and paying attention to the needs and wants of others are also very important.
Teach one behavior or social skill at a time and make sure the child is able to do it before introducing another skill. Show your child what to do. You may act out the
situation and even demonstrate what to say. Take turns 'acting' until your child can demonstrate what to do. Don't be too serious. Make it a fun experience.
Adapted from
https://www.kidsmatter.edu.au/families/about-friendship/making-friends/helping-children-learning-positive-friendship-skills
Kindness
My favorite quote about Kindness is from Mark Twain - "Kindness is the language which the deaf can hear and the blind can see."
The monthly theme for classroom lessons in February is kindness. Children need models of kindness and for adults to notice when they are being kind. Ripples of kindness can be spread if adults notice and encourage a child's act of kindness. To do this 1) describe the child's actions; 2) state how the action contributes to the welfare of others; 3) add a description of the act. For example, "You picked up the toys so no one would trip and get hurt, that was thoughtful." "You must feel kindness toward your friend because you were patient waiting for her to finish."
February 17, 2016 is Random Acts of Kindness Day in the United States. The rationale for this day is a random element added to a kind action can dramatically increase the feelings of pleasure it triggers in the brain as a whole. The unexpected is more rewarding, perhaps because we are trying to understand the world's complex patterns. Random good deeds also activate our social brain, which is perked up by the idea that someone is looking out for us.
Model performing random acts of kindness for your child and share how that makes you (the doer) feel good too. Every kind act, no matter how small, has the potential to be bigger, or to be a part of something bigger.
Self-Regulation: The Key to Successful Students
Adapted from article by Todd Hoffman (education.com)

In a study conducted by the University of Virginia's Claire Cameron Ponitz and Oregon State University's Megan McClelland, the researchers found that kindergarteners who had high levels of "self-regulation" in the fall did better on tests of reading, vocabulary, and math in the spring when compared to children with low levels of self-regulation.
What is self-regulation? According to Dr. Ponitz, self-regulation is the ability to control and direct one's own feelings, thoughts, and actions. It can be as simple as a child raising his hand when asking a question in class, or as complex as a child controlling her feelings when frustrated or angry. "Self-regulation underlies our daily decisions and long-term behavioral tendencies," Ponitz says. "When people make poor choices - for example about health, school, work, or relationships, it is usually because of a failure of self-regulation. With regard to early development, children who learn to control themselves and make good choices do better socially and academically than children who are overly angry, aggressive or impulsive."
While the ability to self-regulate has long been considered an essential part of a child's healthy emotional development, self-regulation is increasingly being seen as a good predictor of a child's academic success. According to Dr. McClelland, a number of studies have found that self-regulation significantly predicts literacy outcomes in children. In their own research, McClelland and Ponitz found that aspects of self-regulation not only predicted literacy outcomes in preschool and elementary school, but also predicted the gains in literacy children made during that time. In specific, they found that children who showed improvement on a simple task designed to measure self-regulation skills also showed improvement in emergent literacy, vocabulary, and early mathematics skills. "We think it's because the skills in the task-- remembering instructions, stopping yourself, and paying attention-- are also important in school," Ponitz says.
Good self-regulation skills are also important for a child's social development. "Self-regulation helps children succeed in classroom contexts," McClelland says. "The children who can successfully navigate these learning environments have better relationships with their teachers, are more liked by their classmates, and do better academically. They are also more motivated to achieve because of these skills."
Both Ponitz and McClelland believe parents and teachers play a crucial role in the development of their children's self-regulation. "Parents and teachers are critically important guides and models for children as they learn how to control themselves," Ponitz says. "At home and in the classroom, providing organization, consistency, and structure seem to be important predictors of children's self-regulation. For example, following through with rules provides children the chance to practice controlling themselves."
McClelland agrees that self-regulation is a learned skill. "There is a lot of evidence to suggest that self-regulation can be taught in children." As an example she points to an intervention aimed at improving self-regulation in preschoolers. "In one recent study," she says, "we found that a series of classroom games in preschool designed to help children practice paying attention, remembering instructions, and demonstrating self-control significantly improved self-regulation skills, especially for children with low self-regulation."
The good news for parents and educators is that easy ways to help children develop self-regulation skills may be as close as the local playground. Both Ponitz and McClelland suggest that classic games where children must follow directions and wait to take turns may be be particularly suited for the development of self-regulation. Specifically, they recommend: Red Light, Green Light; Simon Says; Hide n' Seek; and Role Playing.
To make the games even more challenging, McClelland recommends adding rules that require children to pay attention, remember new instructions, and do the opposite of what they are used to. For instance, instead of having children follow commands when a person says "Simon says..." do the opposite and have them follow commands when the phrase isn't used. Be creative! As research increasingly shows, simple games can be more than mere child's play when it comes to helping children develop valuable skills that will serve them well later in life.
December 2015
5 Mindful Activities for Families
1. Unplug: Disconnect from Technology and Explore Nature
Pick one day during the week to go technology-free. No cell phones, social media, TV, video games or email. It's a great opportunity to be more present with your child and have a shared experience that involves mindful sensing in the great outdoors. (If you can't unplug for a whole day, try it for a few hours).
Have you noticed how many moms are on their cellphones when they're at the park with their kids? Goldie reminds us how important it is to focus on your loved ones when you're with them, "When playing with your children at the park or the beach, be with them, not on your cellphone. They need your undivided attention."
Children who get more "vitamin G"—what experts call time spent in green spaces—have lower stress levels. Outdoor experiences promote cognitive development and are often linked to heightened imagination, curiosity, and a sense of wonder. Go on a nature walk together: smell the grass, listen to the birds, collect leaves.
2. Gratitude: Start a Family Gratitude Journal
The science behind gratitude is nothing short of amazing and shows us that by expressing what we are grateful for, we can rewire our brains to seek the positive. Gratitude works like a muscle: as you become more aware of all the good around you, feelings of appreciation will increase. This positive outlook will help kids cope better with the barrage of negative messaging present in society today.
Shawn Achor, leading happiness researcher and author of "The Happiness Advantage", says writing down three new things that you are grateful for each day for 21 days in a row helps create a positive habit. His research shows this activity significantly improves kids' optimism even six months later, and increases their success in school too.
The simplest way for children to adopt an attitude of gratitude is to create a family gratitude journal. "While gathered around the table for a meal, each family member can express one thing they are grateful for," says elementary school teacher and certified MindUP™ trainer Janice Parry. "Following the meal, each person can record their idea in a journal for everyone to reflect on. Have the younger kids decorate it and keep it as a family treasure."
David Andrews, a high school educator and certified MindUP™ trainer, offers this idea for vacation travel: "During the car ride to the beach or an amusement park, families could take turns saying the things they are thankful for. Parents can point out the fact that they are lucky enough to even go on vacation, to give kids perspective."
3. Acts of Kindness and Service: Do Something Nice for Others
Being kind stimulates a release of dopamine called the "helper's high". When children are serving others it helps them develop compassion, empathy, and perspective.
Goldie says practicing kindness with your kids is also a great bonding experience, "Visit or call an elderly relative, write a letter to someone you love, or serve the hungry at your place of worship or a soup kitchen."
Start a family discussion about what kind of service acts you can do together over the break. Here are some suggestions: Rake the leaves out of a neighbor's yard, bake treats and deliver them to someone who lives alone, read to little ones at the library, make someone laugh, open the door for a stranger, pay someone a compliment.
"My experience is, kids feel good when they engage in a service project," Andrews adds. "It doesn't have to be huge, and things like picking up litter can be done even while in vacation spots."
Some other great ideas: Help your child organize a canned food drive in your neighborhood, then deliver the items to a local food bank or homeless shelter. Help your child clean out their toys, clothes, and books and donate the items to Goodwill or a local hospital. Talk to your kids about how these acts of kindness will bring joy to less fortunate children and themselves, as well.
4. Breathe: Take a MindUP™ "Brain Break"
Research proves that there are extraordinary neurobiological benefits to deep, focused breathing. It quiets the mind and reduces stress, which helps kids improve their concentration, and to be in the moment which promotes greater happiness.
"Children benefit from simply stopping for a moment and focusing on their breathing," Goldie says. "Try starting your morning off with your child by taking 10 deep breaths together."
As part of the MindUP ™ curriculum taught in schools worldwide, students take "brain breaks" or "mindful breathing breaks" three times a day to calm them down and allow them to focus better. "It's not anything magical," Goldie says. "It's all biological and neurological. So as a family, just take a break and take a breath."
Educator Parry shares this story about a class field trip to an animal farm: "We gathered on the grass and sat quietly breathing as a group, with the sounds of honking geese and quacking ducks in the background. This very simple activity resonated with the students for weeks following the trip. It was amazing!"
5. Sensory Stimulation: Mindful Tasting, Seeing, and Smelling
Focusing on the specifics of something you see, eat or smell helps children strengthen critical neural pathways, and learn to concentrate more effectively.
Education specialist Rebecca Fishman Lipsey suggests having a mindful tasting experience: "This could be done during a family meal, or through a 'food tasting' activity at a destination you're exploring. Encourage your kids to select a food item, look at it, smell it, imagine what it might taste like, hold it between their teeth, place it on the tongue, and eventually savor the food. It's a really fun exercise!"
MindUP™ trainer Michelle Purcell suggests doing a mindful tasting exercise with a variety of oranges: navels, mandarins, tangelos and clementines. "Really experience the different taste of each one," Purcell says. "Children can close their eyes and do the mindful tasting of each variety, then talk about the differences and similarities between them." You can also do this using different fruits to compare. This builds kids' language and descriptive skills, as well as focused attention and mindful behavior.
Teacher and certified MindUP™ trainer Jen Erickson suggests this simple but effective mindful seeing exercise: "When out in nature, have your child choose an object such as a seashell, a flower or an insect or anything else they may have never seen before. Ask your child to look at the object as if he or she had never seen it before. Spend time quietly observing it while bringing attention to the color, shape, size, texture, and movement."
These are just a handful of suggestions for parents to consider doing with their kids during break. For additional ideas on what parents can do to infuse these principles into their family life, check out "10 Mindful Minutes" by Goldie Hawn, which can be purchased at http://thehawnfoundation.org/mindup/mindup-products/goldie-hawns-10-mindful-minutes/
How do I help my child handle disappointment?
by Dr. Becky Bailey
http://consciousdiscipline.com/resources/discipline-tips.asp
Disappointment is a difficult emotion to handle. All parents ultimately want children to be good sportsmen, take responsibility for their actions rather than blaming others, and be able to stand tall after their falls in life (both literal and metaphoric). Here are some essential guidelines to help children with this type of pain:
First, your goal must be to help them deal with the emotion, not "happy them up." "Happying them up" comes in many forms. It could be a distraction, a promise to buy a toy or taking them out for ice cream. This attempt to take away the pain can lead (in many years) to adults who unconsciously graze through the refrigerator or use shopping sprees to deal with disappointment.
Instead, we can provide empathy to help ease their pain and teach them that they can handle all that life brings to them.
"You seem _____________." (Put your best guess of the feeling in the blank… disappointed, frustrated, sad, etc.) If you guess their emotion correctly, their body will relax. If you guess incorrectly, they will tense up, pull away or correct you. If this happens, simply try to describe the feeling again.
"You were hoping ______________" or "You wanted____________." Describe the disappointment or hurt.
"It's hard when ___________________." Validate their feelings.
"You can handle it." Offer assurance.
"Breathe with me." Take a deep breath together, and then physically connect in some way.
Example: A child does not make a football team.
"You seem disappointed. You were hoping to make the team with your friends. You wanted this more than anything. It's hard when things turn out differently than you wanted. You can handle this. Let's take some deep breaths together." Then hug or hold your child.
Dr. Bailey has a video on YouTube that explains how empathy helps children take responsibility for their upset in a compassionate, healthy way. https://www.youtube. com/watch?v=P56f8v -DRTY
Easy to Love, Difficult to Discipline by Dr. Bailey provides extensive information about ways to offer and benefits of empathy.
Talk with your child
When you first talk with your child about bullying, be prepared to listen without judgment, and provide a safe and supportive place where your child can work out his or her feelings. Children may not be ready to open up right away as they, too, are dealing with the emotional effects of bullying and may be feeling insecure, frightened, vulnerable, angry, or sad. When your child begins to tell their story, just listen and avoid making judgmental comments. It's important to learn as much as possible about the situation, such as how long the behavior has been happening, who has been involved, and what steps have been taken. Encourage your child to talk, and let them know they are not alone and you are there to help.
Make sure your child knows:
It is NOT their fault. They are not to blame.
They are NOT alone. You are here to help.
It is the adults' responsibility make the bullying stop.
Bullying is never okay and they have the right to be safe.
No one deserves to be bullied.
They deserve to be treated with respect.
They have the right to feel safe at school.
Diversity Awareness and Appreciation
Teaching Children About Diversity
by Christopher J. Metzler, Ph.D.
We are living in an increasingly diverse world, and this is a wonderful gift. Our children attend schools with children who are much different than they are. For example, more children are being raised by single parents, by same sex parents and in blended families. Many children are non-native English speakers and some are children with disabilities (both physical and mental).
The challenge for parents is ensuring that children learn to accept and respect differences, thus making them more productive adults. But, where do we start? Children don't come with instructions, but they do come with open minds. Much of what they learn about respecting differences comes from their parents. That being said, consider the following suggestions:
Start with us. Children listen to what we say as well as watch what we do. So as parents, we must deal with our own diversity deficits, so that we can lead by not just saying but also by doing. For example, one parent tells her children not to judge people by their color. The family lives in a majority white community and the children have had very limited interactions with blacks.
However, her children hear her telling friends that the blacks with whom she works are so lazy that she has to do their job and her job. If we are to teach our children to make decisions that are not based on stereotypes, then we must do the same. In this example, the people may in fact have been lazy. However, it is not their blackness that makes them lazy - they are just lazy. "Do as I say but not as I do" does not help children become more accepting of differences.
Get out of our comfort zone. For all the talk about diversity, Americans still segregate ourselves into fairly homogenous communities. Teaching our children to accept differences may require that we use the power of the internet to learn about differences, that we seek out cultural activities that are out of our community and explore the strength and value in diversity. It is not enough to simply visit cultural events, eat ethnic foods and thus learn about differences from a voyeuristic point of view. Instead, we must make a deliberate effort to get out of the familiar and show our children we mean it. Accepting differences should be how we live our lives.
Listen and respond. When children ask about differences, start by listening to the question they are asking and the language they are using. If in asking questions about differences they are using hurtful or stereotypical language, explore with them why such language is hurtful. Explain in an age-appropriate manner why stereotypes don't tell the whole story and are divisive.
Don't be blind to differences. Parents often tell me that they want their children to be "difference blind." This is both unrealistic and misses the point. Children will notice that Jouain has a different sounding name or that Yasmeen always wears a head scarf to school, or that Rajiv eats foods that look and smell different from what they eat. They will have a natural curiosity about this. As parents, we must help them appreciate and learn about those differences, not pretend that they do not exist. The question is not whether differences exist; it is what message we are sending by teaching children to be "blind" to differences. Unless we as parents are willing to help explain to children what seems strange or different to them, we will never be successful in teaching children to understand and appreciate differences.
Avoid political correctness. Parents who teach children to be politically correct when interacting with differences are making the situation worse. Rather than teach children the correct labels or names for people, let's teach them that differences are only a part of who we are. It is not the total of who we are.
Parents teach children how to brush their teeth, to comb their hair, to be responsible and to be successful. We do so by introducing and reinforcing behavior that helps achieve these goals. We should do the same when it comes to appreciating diversity. It is only then that we can move from tolerance to acceptance.
In June, our counseling program focuses on
Personal Safety
. That means all students will have a lesson from the counselors on an age appropriate topic that will help to keep them safe. Here is an excellent article on Personal Safety from Kidpower.
What Adults Need to Know About Personal Safety for Children by Irene van der Zande
1. Personal safety means keeping your feelings and body safe if people act thoughtless, mean, scary, or dangerous.
Personal safety means being in charge of yourself so that you act safely towards others.
2. Violence against young people is a leading health issue of our time.
A study about violence against children entitled "Children's Violence: A Comprehensive National Study" was released by the U.S. Department of Justice in 2009. According to the study director and director of the University of New Hampshire Crimes Against Children Research Center, David Finkelhor, Pd.D., "Children experience far more violence, abuse and crime than do adults. If life were this dangerous for ordinary grown-ups, we'd never tolerate it." The study found that over 60% of the children surveyed were exposed either directly or indirectly to some form of violence in the last year.
3. Most of the people who harm children are NOT strangers.
According to the National Victims Center, 95% of sexual abuse happens with people children know. Of these, one third are family members – stepparents, uncles, aunts, cousins, siblings, grandparents and parents. Two thirds are other people known to the child – neighbors, youth group leaders, teachers, other children, religious leaders and friends. Experts estimate that one in three girls and one in four boys will be sexually abused before they are eighteen years old.
4. Molesters will often spend up to a year cultivating a trusting relationship with a family, a school, a religious community, or a group of friends before they make their first move.
They will often start by systematically creating an emotional connection with a child, pushing the child's boundaries and ensuring that the child won't tell before they do anything that is sexual. This means that children who have skills for setting boundaries and getting help are less likely to be targeted by a molester.
5. Federal agencies estimate that there are 100,000 attempted abductions by strangers each year in the United States. About 2,000 children a year are kidnapped by strangers.
Although this is important for adults to know, it is not healthy for children to believe that the world is full of dangerous people called "strangers." Instead adults can tell children that most people are good but, if we do not know them well, there are safety rules to follow.
6. One out of seven school children have either been victimized by bullying or have bullied others.
Most children have witnessed bullying. Bullying is harmful. Adults are responsible for noticing all forms of bullying and for taking action to make it against the rules.
7. Just telling children about the bad things that might happen makes them anxious.
Coaching children so they can be successful in actually practicing skills helps them to become more confident and capable.
8. Young children are very literal, and we need to be sure that they understand what we mean.
Telling children, "Never talk to a stranger" is untrue because we ask them to greet people they see as strangers all the time. Telling children, "Never let anyone touch your private areas" is also untrue because it is normal for adults to pat children, pick them up, and help them stay clean and healthy. This is why Kidpower focuses on using language that is clear, truthful, consistent, and positive.
9. Adults need to provide ongoing supervision to ensure the safety of the children in their lives and to keep LISTENING to children.
However, it is also important that children learn how to protect themselves by knowing their safety rules and following their safety plans. Most kidnappings can be prevented if children are able to be aware, move away from someone they don't know, and check first with their adult. Most sexual abuse and most bullying can be prevented if children can set personal boundaries and be ask for help. Most assaults can be stopped if children yell and run to safety when they are scared.
10. Kidpower brings self protection and confidence to people of all ages and abilities.
Workshops can prepare adults to help children learn how to use their own power to stay safe. For more information, visit the web page at www.kidpower.org
College & Career Readiness
In May, our school counseling program is focusing on College and Career Readiness. That means that all Nottingham Knights will learn about postsecondary opportunities and careers in their classroom lessons with the counselors. Elementary school is the perfect time for kids to start learning about careers because we know that children perform better in school if they understand how education affects their futures.
In elementary school, school counselors focus on career awareness and personal exploration. We help students:
o Understand the connection between school and the world of work
o Discover the broad range of occupations available
o Connect the learning in school to situations in the real world
o Start to picture themselves as workers
o Develop their work-readiness skills, or the "soft skills", that all jobs require like working in groups, organizational skills, problem solving, and leadership
At Nottingham, our Kindergarteners learn about workers in our school. First grade Knights explore the tools associated with a variety of occupations. Second graders delve into the six career paths. In third grade, students revisit the six career paths and make connections between play, school, and careers. Fourth graders learn about jobs long ago, jobs today, and jobs of the future. Fifth grade Knights explore their personal strengths and career goals.
Parents can help their children learn about a variety of careers and how their educations connect with future jobs. For example, you can talk about how veterinarians use math to calculate the amount of medicine animals need, fire fighters need to be good at working in groups, and video game designers must have good writing skills and the ability to accept constructive feedback. More tips from America's Career Resource Network are below (http://acrn.ovae.org/parents/careeraware.htm).
How to Talk to Your Child about Careers

Relate your child's interests to adult activities. For example:
If your child likes art, discuss how adults use art to design houses, clothing, magazine ads, movie sets and even toys. Explain that people also use art when they draw cartoons, arrange flowers, or take photos for magazines and books.
If your child likes to be outdoors, talk about outdoor careers like landscape architecture, forestry, archaeology, construction work, marine biology and commercial fishing.
If your child is very social, discuss how people who like to talk and work with people may choose to work as a teacher, a lawyer, a customer service representative, a receptionist, a hotel manager or a convention planner.
If your child likes to help people, talk about different ways he or she can do that in a career such as nursing, medicine, athletic training, family counseling or childcare.
If your child loves math, you may want to talk to him or her about becoming an accountant, a computer programmer, an engineer or a statistician. You should also remind your child that almost all careers use basic math, so it is a very important skill.
If your child likes to keep others safe, talk to him or her about a career as a police officer, a forensic scientist, a detective, an investigator, a parole officer, a security guard or a bailif

f.
Bullying Awareness, Prevention and Intervention
Our theme for classroom lessons this month is bullying awareness, prevention, and intervention. In kindergarten and grade 1 we focus primarily what bullying is and what it is not. We also introduce the need to report all bullying to a trusted adult. In grade 2 we begin to introduce the school-wide formal definition of bullying from the
Steps to Respect
program developed by the Committee for Children.
Bullying is unfair and one-sided. It happens when someone keeps hurting, frightening, threatening, or leaving someone out on purpose.
In grade 2 we talk about bullying as being a big deal when a person or group or being mean on purpose more than once. In grades 3-5 we focus on the role of the helpful bystander or "upstander" in preventing and responding to bullying. In the upper grades we also talk about bullying with technology.
How to Help Anxious Children
Anxiety is normal and useful until it becomes excessive and detrimental. If your child is worrying too much you can establish a set "worry time." Depending on your child's age this could be scheduled for 10-20 minutes early each evening. During the worry time you will be available to discuss your child's worried thoughts and scared feelings. When your child brings up a worry any other time, postpone by saying I will be glad to discuss that during worry time if it is still bothering you then. Being able to postpone worry is a powerful tool that will allow your child to gain control over the automatic negative thoughts that are feeding his/her anxiety.
There are 2 cautions for parents: 1) don't over reassure; and 2) don't let your child avoid the thing/person/event/etc. that is causing the anxiety. Instead parents need to help the child develop tools to cope with anxiety in a positive way. For more assistance check out one of the books below, borrow one of the Family Resource Packs on this topic, or make an appointment to see one of the school counselors, the school psychologist, or school social worker.
For more information:
Anxiety-Free Kids
, by Zucker, offers parents strategies that help children become happy and worry free, methods that relieve a child's excessive anxieties and phobias, and tools for fostering interaction and family-oriented solutions.
You and Your Anxious Child
, by Albano, has moving case studies and brings much-needed hope to families, helping them shape a positive new vision of the future.
Freeing Your Child from Anxiety
, by Chansky, shares a proven approach for helping children build emotional resilience for a happier and healthier life. This book was revised in 2014.
Kindness Matters
Our theme for classroom lessons taught by the counselors this month is
kindness
. Nottingham will be participating in Random Acts of Kindness Week February 9-15 (For more information see
https://www.randomactsofkindness.org/rak-week
). The main message of the lesson is being kind makes the giver happy, the receiver happy, and even those witnessing the acts of kindness occurring happy. In the lessons we encourage the students to express gratitude and show kindness to people who do things for them every day (examples, the custodians, cafeteria workers, bus drivers, teachers, etc.). In the older grades we discuss compassion which is acting on empathy be showing kindness. In fifth grade we link kindness and integrity. Please model and encourage your child to spread kindness - there is a ripple effect to a single act of kindness.
Creating More Realistic Gift Expectations For Your Child
from the American Counseling Association
The holiday season is a time of giant expectations for young children. Kids face enormous marketingrts from every front about the toys they "must have" this year.
Even adults get affected by all the advertising. We may find ourselves fantasizing about football games on
that giant screen TV, or looking great in that new sports car.
Of course, as adults, we usually can put such fantasies aside as we remind ourselves that our lives have
limits. But for a young child, it's much harder to accept parents' practical decisions and budget limitations.
That fantasy about how much better that "hot" new toy will make his or her life is very real.
This happens because young children have the ability to move from reality to fantasies and dreams much
more easily than adults. Our life experience has taught us that allowing dreams to run wild for too long
increases our chances for disappointment when we face the reality of our everyday lives.
But kids are programmed to spend a lot more time in their fantasy worlds and to see all their dreams as
realities that are possible. It's all part of normal human development. This ability to play and imagine is the
root of creativity.
Belief that a particular toy will help them live out their fantasy is very strong for young children. Your
adult reasons why their request can't be met will have little meaning or impact. Saying, "That toy is too
expensive" may just make the child cling harder to the fantasy of how wonderful it would be to have it.
Rather than fighting the request, try allowing your child to enjoy the fantasy by showing you understand.
Saying, "That really does look like a great toy," or asking "What do you like about that toy?" or "What would
you do if you had it?" allows the child to keep the dream alive without your giving in to the demand or just
saying no.
By not resisting the fantasy you allow your child to return to reality at his or her own pace, and you avoid
feeling guilty or being responsible for a broken dream. Then, when the passion for the toy is not as high, try
having a calm discussion about why getting that particular toy is not a good decision. Your goal is to bring
your child back to realistic expectations slowly but surely.
"Counseling Corner" is provided by the American Counseling Association. Comments and questions to
ACAcorner@counseling.org or visit the ACA website at www.counseling.org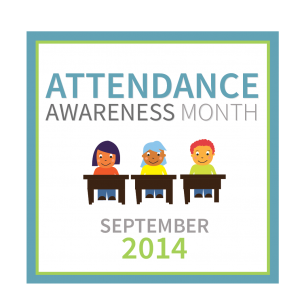 Extracurricular Activities for Elementary-School Students
After School Activities Can Relieve Stress
Children enrolled in elementary school can usually handle around two to four activities per week depending on the child. You may be able to find a variety of activities to choose from, depending on your child's interests. Below is a list of some extracurricular activities for elementary students.
Sports. Enrolling your child in sports-related activities, including dance, soccer, basketball, softball, and a host of other activities, will obviously help your child engage in physical exercise. Participating in physical exercise will help her alleviate stress, build self-esteem, and stay physically healthy. Additionally, your child can learn to be part of a team and learn the attributes that a good teammate possesses.
Music. Students that take music lessons for a year increase their IQ an average of two points over students who do not, as reported in the Monitor of Psychology. Children will also learn valuable time management skills as they learn to juggle practice sessions, not only at school, but at home.
Martial Arts. Children who study martial arts, whether it is karate or tae kwon do, learn mental and physical discipline. Martial arts promote physical wellness through building muscles, coordination, and balance. On the other hand, mental stability may be achieved through breathing and energy manipulation exercises that are often an important part of martial arts training.
Volunteering. You and your child can volunteer at a community organization that she believes in. This will help your child understand that everyone can make a difference, no matter her age. Your child will also learn that she is part of a larger community and that everyone should lend their support and help to a cause they believe in.
Nottingham's own after school enrichment classes.
Now is the time to start figuring out what after school activities would best suit your child(ren).
Adapted from
http://www.kidpointz.com/parenting-articles/elementary-school/extracurricular-activities/view/extracurricular-activities-elementary-school-student
s