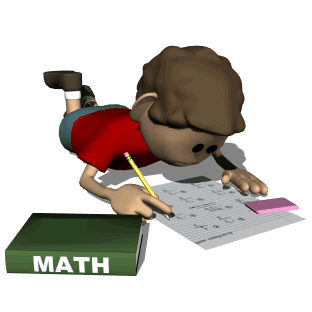 Hi First Grade Families!!
I am looking forward to having a great school year! There is a lot to be learned and friends to be made. My name is Savannah Powell, and I would like to welcome you and your child to first grade. I am excited to be your child's teacher! I have a Bachelor of Science in Education from Mississippi State University, a Master of Education in Elementary Education from The University of West Alabama, and an Education Specialist degree with emphasis in Early Childhood & Elementary Ed. from The University of West Alabama. When I am not lesson planning or teaching, you can find me enjoying nature, spending time with my husband, traveling, skyping my family in Mississippi, thrifting, shopping, or crafting.
It is going to be a very exciting and enriching year! As the year progresses, you may notice that our classroom does not run like other classrooms. We will be learning through Whole Brain Teaching, a research based system that utilizes all areas of the brain, keeps children engaged throughout lessons, and helps with the retention of the content. Whole Brain Teaching is a highly interactive form of instruction that delivers information to students in short "chunks." Students then re-teach what they have just learned to their partners, using hand gestures to help remember specific vocabulary.
My goal for this year is to help your child be an independent and responsible learner. My expectations for all of my students are high, and my little friends are expected to do their best. I look forward to working with you and your child. This is going to be a FANTASTIC YEAR!
Listed below are a few important things regarding our classroom. You will receive additional information at Back to School Night.
Ø Teacher: Mrs. Savannah Powell Email Address: savannah.powell@apsva.us Phone #7032286288
Ø Snacks: I would like for every student in the classroom to have a snack during snack time. With this said, we would greatly appreciate snack donations. I will keep them stored in the classroom. The snacks MUST be something healthy. NO chips or cookies will be permitted in our classroom during snack time (with the exception of veggie chips). Snack suggestions include fruit, cheese sticks, yogurt in pouches, wheat goldfish & other crackers, granola bars, kettle corn, and raw veggies (carrots, celery)
Ø Scholastic Book Orders: I will send one home each month. One way to help students learn to read and build fluency is to have many books on their level available. When you order books through scholastic online, our classroom earns free books. Our class code is HKV43.
Ø Classroom Newsletter: A classroom newsletter will be sent home with your child at least once a month. It will outline our learning goals and objectives, special events, class announcements, field trips, and other pertinent information. Blog posts will be made a couple of times a week.
Ø Classroom Physical Activity: We have a Wii with numerous movement and sports games for indoor recess when the weather does not permit us to go outside. We will also be taking multiple brain breaks during the day that are movement based.
Ø Birthday Treats: You are welcome to send in treats for your child's birthday. Please notify me in advance so that I can accommodate time in our schedule.
Ø Homework Folder: The students will not have written homework until after Back to School Night; however, I will be sending home their green homework folders daily. Please check it for important information and send it back the following day.
Ø Headphones: Please send in headphones labeled with your child's name.
Ø Weekly Specials Schedule:
o FLES- M,T,TH,F 1:15-2:00pm
PE- Tuesdays & Th. 12:15-1:00pm
Art-Wednesdays 12:15-1:05pm
Music-Fridays 12:15-1:05pm
Discovery Lab-Alternating Tuesdays 10:45-11:30am
Counseling-Alternating Tuesdays 10:45-11:30am
Ø Notes to the Teacher: If you ever need to send me a note, please put it in your child's homework folder. Please send me a written note, email, or phone call if there is a change in transportation. Also, alert your child so that they are aware of the change.
If you have any concerns or questions, feel free to contact me via telephone or email at savannah.powell@apsva.us.
Sincerely,
Mrs. Powell